Smarter way to maintain #paisakohisabkitab
Khatapana is a fintech initiative from Finnove Technologies to empower every Nepali household to keep their #paisakohisabkitab and guide them on a path of financial literacy and prosperity. With Khatapana, anyone can keep record of the money flow (inward and outward) i.e. all financial transactions for themselves and also for their business! Yes, you read it right. If you are a solopreneur, small business, partnership firm, freelancer or have just started your venture, then you can manage the money for your business separately using the same application. And all this is for FREE! So, what are you waiting for? Start managing the money for yourself and your small business using this SIMPLE, EFFECTIVE & EFFICIENT platform which aims to add joy to your life with each transaction.
Our Mission
Empower everyone in Nepal to keep #paisakohisabkitab in a simple, effective and efficient way
Our Vision
Fostering prosperity through financial innovation
Our Values
Teamwork, honesty, simple solutions, long term impact
Why Khatapana?
Simple solution, long term impact !
Khatapana is an initiative to help you take control of your finances and empower you to manage your money by taking the first step of recording all your money transactions so that you get a clear picture of how much you earn and where you spend. Through your own recorded financial data, we empower you to make better financial decisions and guide you towards financial freedom and prosperity.

Improving Financial Literacy in Nepal
The overall youth literacy rate of Nepal is 89.88%. However only about 18% of Nepali adults are financially literate, meaning that only 18 out of 100 Nepali adults understand the fundamentals of financial concepts like saving, investment, debt, and budgeting. While we are taught to study well, find well paying jobs and earn more, we are not taught how to manage the money we earn and how we can use the money we earn to generate passive incomes. There is an old saying "Money attracts Money!" But do we know if that is even true or if it is true, then how it works? Better late than never and Khatapana is on a mission to improve financial literacy in Nepal and guide everyone towards financial freedom and prosperity. Take the first step by starting recording your money related transactions in Khatapana!

Empowering MSMEs
More than 80% of the businesses fail due to poor cash flow management due to untimely and incomplete records of business finances. We understand that while starting up or running a small business, you may not be in a position to employ a full time accountant or use an accounting solution. We also understand that writing or jotting down all the transactions in a notebook is not always handy and maintaining a spreadsheet is full of hassles. Not only recording what about reviewing, reconciling, reporting and analyzing to make sense of the transactions which is another level of hassle! So, what if we said: Khatapana does not only recording but also all the reconciling, analyzing and reporting part! All you have to do is record the transactions and that too in your mobile phone? No need of an accountant or any accounting knowledge to do that! Too good to be true? Well, Try it yourself!
Word from Founder/CEO: Kailash Panday

"Being a chartered accountant, I understood the importance of financial management quite early. Whether it be individuals, households, businesses or the government, everyone has this massive task of managing their money well. And the first and the most crucial step is keeping a timely and complete record of all the financial transactions. Once you do that well, you will have data and based on the available data, you are better equipped to make sound and wiser financial decisions! But not all of us come from a finance and accounting background and even if we have sound academic knowledge of all the accounting and financial management concepts like me, we fail to consistently keep timely and complete #hisabkitab of our money. And if we run a business, it is even more troublesome.

I started making a budget and also keeping a note of my expenses when I started my chartered accountancy course back in 2008 because I had to show the records to my parents. Well, there was an obligation to do so but as I started earning on my own I got lazy and could not do it on a consistent basis. Who would want to keep a record of their own money right? Well I thought the same and was on the brink of quitting my law studies due to poor money management as I eventually ran out of all my savings and I could not ask my parents for more money because I had quit a well paying job after completing my CA to study law! Fast forward to 2017, when I started my law practice, my finances went haywire as I struggled to keep track of all the income and expenses using a notebook or a spreadsheet and I was not in a position to hire an accountant or even use an accounting software. Yes, and that too after being a chartered accountant myself. This was when I conceived of this idea of having a platform that can help me keep record of my personal as well as business related transactions in a handy manner. And like everyone, I looked for various available solutions, mobile application but nothing came close to what I was looking for. And in late 2021, while we were working on a different technology product, we actually thought of building Khatapana and here we are today. I have been using Khatapana to keep #paisakohisabkitab for myself and my businesses over a month now being the first test used :D, and all I can say is we have built something that we as a team are proud of and one day, we can see most, if not everyone, in Nepal using it to keep their #paisakohisabkitab ! And need I say this is just the beginning!
Let's build the future
of Nepal together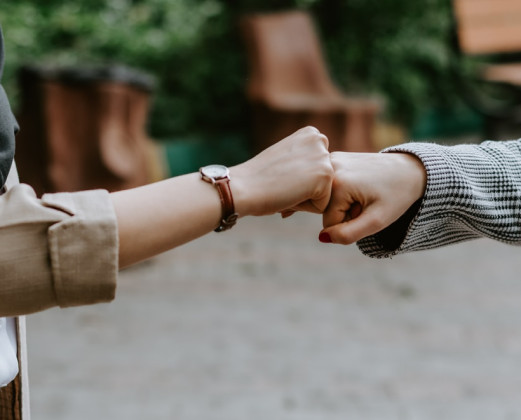 The latest stories and news from Khatapana
Explore more
personal finance
The Inspiring Story of Oseola McCarty: A Lesson in Saving, Investing,…
financial literacy
Unlocking Financial Empowerment: How Khatapana is the Teej to Your Shiva…
personal finance
Minimum Wage in Nepal: Regulations, Current Rates, and What Employers Should…
Joyful transactions, easy recording!